About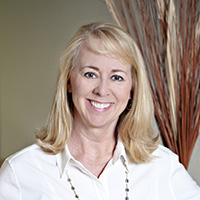 Darcy Carney, CPA, is Founder and Owner of Carney Consulting Group in Anchorage, AK. Darcy and her team of three well-qualified bookkeepers work with owners of established small and medium-sized businesses who want to receive CFO-level support and oversight without hiring an expensive, full-time executive.
Darcy was born and raised in Alaska, and clients love that she is personable, responsive, professional, and highly experienced. Darcy loves helping her clients make improvements in their accounting processes so they can get reliable financial statements they can count on to manage their expenses and revenues. She also loves to see her clients and their businesses grow and change over time, and she enjoys a long, positive working relationship with many Anchorage business owners.
Along with her husband, Ralph, Darcy is Co-Owner and Founder of Alaska Chip Company, where they offer popcorn plus four fun flavors of gourmet kettle cooked potato chips: the Alaska Chip (salty), Volcano Chip (jalapeno), Grizzly Chip (BBQ), and the Chilkoot Chip (sour cream and chive). Find them at www.akchip.com.
Darcy started her career at PricewaterhouseCoopers (formerly Coopers & Lybrand) and has since served in several CFO or controllership positions. Her previous positions included CFO for the commercial lending firm Alaska Growth Capital, which is wholly owned by the Arctic Slope Regional Corporation, business manager for the private nonprofit National Education Association, and controller for an inventory-intense wholesale electrical supplier with ten stores. In 2004, she started Carney Consulting Group.
Darcy received her accounting degree from Arizona State University and became a CPA in 1991. She is a member of the AICPA and the Alaska Society of CPAs. Very involved in her community, Darcy is a Past President of Soroptimist International of Anchorage and is currently Treasurer of the Alaska Aviation Museum. When she is not working or volunteering, she is actively enjoying the nature of Alaska, skiing, or hiking with her husband, two daughters, and Blue, a Corgi.